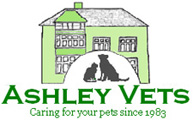 "Lovely, friendly vets and nurses that always make a fuss of my dog even when he just comes in to be weighed" Audrey, Esher

Our Vets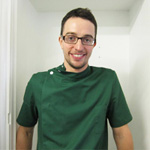 James Tilling BVetMed MRCVS
James graduated from the Royal Veterinary College in London in 2009 and spent a year working at the RSPCA before joining Ashley Vets in early 2011. He enjoys all aspects of veterinary practice but he has a special interest in feline medicine and dermatology. In his spare time he enjoys keeping fit, eating out in London, mountain climbing, fishing in Scotland and tropical fish keeping. He has a very friendly black cat called Elmo whom he adopted as a stray and a naughty Tibetan Terrier called Toby.
Our Nurses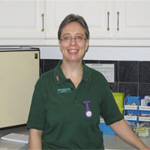 Ann Jackson RVN
Ann started at Ashley Vets in 1983 and qualified as a veterinary nurse in 1987. She is a Pet Insurance Advisor and Veterinary Health Advisor. Ann is at the moment studying 'Feline Behavior & Psychology' and is half way through her course. She handles insurance claims and runs weight clinics for our slightly larger pets. Ann has a black cat called 'Button Lavender' who has featured in the 'Your Cat' magazine and a collection of tropical fish and is a keen ornithologist. She also enjoys reading and gardening.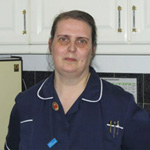 Meryl Smith - Animal Nurse
Meryl started at Ashley Vets in 1984, she is a pet insurance advisor and a veterinary health advisor. She also spends 2 days a week at our Walton Road branch. Meryl has a German shepherd called Djusti and a collection of tropical and cold water fish. Meryl spends her time walking Djusti and has a large collection of Steiff bears.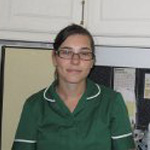 Laura Hewitt - Animal Nurse
Laura has always loved animals and after leaving school in 2004 she enrolled at a college and undertook a two year course in Animal Management and Welfare. She then came down to Surrey, reluctantly leaving her cats and dog at home in Shropshire. She worked for a large pet shop and was trained in various aspects of nutrition and animal husbandry. She joined the team at Ashley Vets in 2013 and she hopes to own a new cat very soon.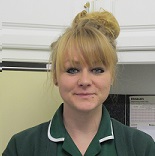 Tara Mason - Animal Nurse
Tara joined us in October 2013, having worked previously at a local boarding kennels and cattery. One of our patients, who has boarded at that kennels, was clearly delighted by her move to Ashley Vets, and when this little dog recognised her at the reception desk he greeted her like a long lost friend! Tara has a First Diploma in Animal Care, and an Extended Diploma in Animal Management, which she achieved at Berkshire College of Agriculture. She has several animals of her own, including 3 dogs, 3 cats, tropical fish, a pygmy hedgehog and a little mouse that no-one wanted.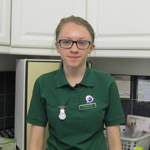 Charlotte Kelly - Animal Nurse
Charlotte started working at Ashley Vets in March 2015. Charlotte has always wanted to work with animals and has always had pets including cats, hamsters and fish. She regularly helps her Nan out by walking her Irish Setter which she really love doing.
© Copyright Ashley Vets 2015 All Rights Reserved
Ashley Vets, 6 Hersham Road, Walton on Thames, KT12 1JZ